Flow

Step 1.
Inquiry
Please contact us from the ""Contact"" tab. Please also inform us the following details.
Your company name (only for the 1st time)
Company Profile
Business content, scale of business, details of account settlement for the last three years if possible, address, contact address, name of inquirer
Destination
Details of vehicles which you are looking for
Make, Model, Year, Options, car cost and etc. More detailed you information is, more accurate we can find to your request.

Step 2.
Hearing to your request
Our sales staff will correspond with your inquiry. (From your second inquiry, we may use Whatsapp, Line or messenger to communicate)
We might ask more detailed questions based on the 1st step inquiry in order to reply appropriately.

Step 3.
Present transaction terms and conditions
Based on the inquiry and from our hearing, we will indicate our terms and condition such as Deposit, method of payment, incoterms, estimate delivery date, other costs and etc.
Only if you agree with our term and conditions, then we can go on to the next step.

Step 4.
Purchase
We will look for the most nearest vehicles based on your information and propose to you (we might propose several vehicles).
Please check the condition and the price of the vehicles which we propose. If you agree with the conditions, then we will move on and try to purchase (the price which we indicate in this stage is just a market price, and doesn't mean or guarantee you that we can purchase with the indicated price)
For vehicles which we bid in the Auto Auction, we will inform you the result after the bidding is finished.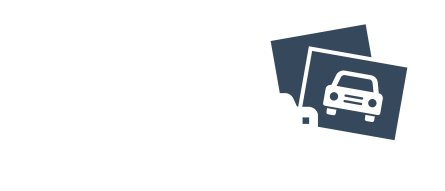 Step 5.
Vehicles and documents after purchasing
After we successfully bid the vehicles, we will arrange land transportation to our nearest yard near the port and will store temporary until shipment.
While land transport, we will arrange the necessary documents in order to export to your requested destination. We will also take several photos of the vehicles and do some simple cleaning. (We might not take any photos depending on the destination. If you're require other job to be done such as inspections, we will arrange on behalf of you accordingly with separate fee).
We will send you the photos on you request. For the necessary documents, it will take around 2 to 3 weeks.

Step 6.
Shipment
Once all the documents are ready for the shipmen, we will book for the vessel and custom clearance in Japan. Once the custom is through, then the vehicles will be loaded on the ship accordingly.
The vessel will be a Ro-Ro vessel, but in cases, we are able to arrange container.
Once the vessel departed, the shipping line will issue a BL (Bill of Lading). We will send you a scanned copy of the BL by email to you.
After we received and confirmed payment from you, we will courier the original BL and other necessary documents (such as Invoice, Export certificate, English translated Export certificate and etc.).
The transaction is completed with above.
If you wish to purchase more vehicles and continue to do business with us, we will star from the above Step.1 again
(as we already have some information of yours, we will omit some part).
FAQ
Is it possible to inspect chosen cars before bidding on them?

Yes, just let us know at least several hours before bidding and specify what needs to be checked.
Do you arrange shipping? If yes, how long does it take from purchase to arrival?

Yes, we do arrange shipping. Usually cars are shipped out within 2-3 weeks after purchase.
The arrival time depends on your location. Please feel free to ask our person in charge for more details.
Do I need to deposit a certain amount before I can start purchasing cars?

In some cases, it may be required for one or several first purchases.
We also might ask for some details about your company before we start.
Can I choose incoterms (CIF, C&F, FOB)?

Yes. However, you need to confirm the importing standards in your country.
Do you have your own auction website?

Yes, we do. Please register here HOW TO USE OUR AUCTION SYSTEM for free.