Our business ideology
Creating new values in collaboration with global partners and invigorating environment, region and economy by proving exceptional quality that exceeds expectations of our customers
Each member of our team becomes a bridge to the world, having a vision that goes ahead of time, and serving to provide exceptional Japanese quality that can contribute to our customers future, and our business practices a sustainable approach, considerate towards environment, region and economy. This, in collaboration with global partners, makes us capable of creating new values.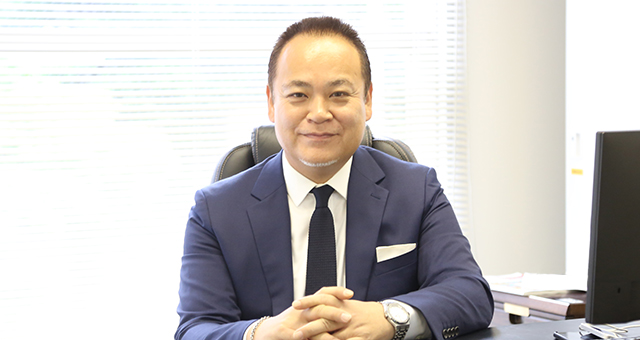 This is World Windows, established in July of 1996.
For a long time, we have been working in car aftermarket business and over the years have built a solid enterprise foundation, focusing on ASEAN market. In December on 2013 we were honored to become an affiliate of Zero Group, listed in Tokyo Stock Exchange Second Section, and by June of 2019 rapidly grown into a company with 10-billion-yen annual turnover.
Also, to ensure further permanent growth, in September 2019 we opened an office in Malaysia, as a core element of our ASEAN strategy.
Having a global vision, constantly developing our business area and delivering quality, that exceeds expectations of our customers, we keep striving to move forward as an enterprise that is truly one of a kind.
President and CEO

Toshihiko Takahashi
Our values
Partnership
As we aim to be considered by our customers as their long-term partner, willing to contribute to their future, the main principle of our work is "Customer first". By paying great attention to our customers` point of view and providing exceptional quality, we keep reinforcing the relationship based on well-earned trust.

Engagement
Having a mindset that respects diverse individuality and opinions, we put high level of expertise to practical use and, as a group of car aftermarket experts, create new values, allowing everyone – staff, partners and shareholders – to benefit from our achievements.

Innovation
We always sincerely listen our customers` voices. Also, looking at the changes of car aftermarket from a positive perspective and feeling excited to expand future opportunities, we apply cutting-edge strategies to increase the value of our business.