CORPORATE IDENTITY
Each one of our employees becomes as a bridge to the world, and contribute to the social development by delivering Japan quality and exceeding expectation.
We "learn" from mistake, we "learn" from success, and by accumulating experience of "learn", we continuously grow and aim to be a continuous developing company.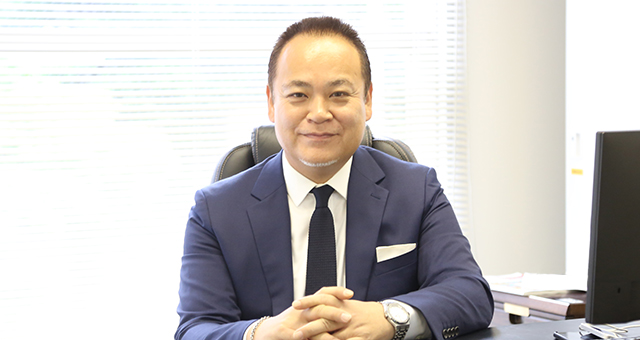 WORLD WINDOWS CORPORATION was established in June 1997.
We have reached to our 21st year in 2017 and integrated our 2 offices in to 1 and moved to a 『NEW OFFICE』 with 『NEW STAFF』 structuring 『NEW ORGANIZATION』 and re-started 『NEW WORLD WINDOWS CORPORATION』.
We are continuously challenging in order to achieve further development. For all customers who associate with WORLD WINDOWS.
We are continuously thinking how we can deliver 「Services which exceeds customers expectation」.
And all our staff are trying to create new services by learning and thinking through communicating with our customers.
WORLD WINDOWS will continue to challenge every day, for all our staff to feel and share the 「joy」 and 「purpose of life」 and to create a new harmony in the relationship and support of each others.
We appreciate your continuous patronage and warm support.
President and CEO

TOSHIHIKO TAKAHASHI
The world has been growing rapidly and focusing on building infrastructure.
In other words, to construct comfortable and friendly environment for people to live in.
WORLD WINDOWS CORPORATION, head office located in OSAKA, Japan and we supply to East Southern Asia, is an exporting company dedicating to being world's best supplier in the field of used cars and used construction equipment and heavy industrial machineries to help to create such environment in all over the world.
We further develop our business area with our global aspects, and provide best quality of products and most appropriate service of customers.
Our challenge in this 21st Century are to seek new business opportunities that are truly worthwhile and applicable in our living life.
Our proactive prompt and customer-orients business performance will satisfy expectations of customers and diverse needs from customers, and it results in building strong relation of trust with customers.